"Got the Beat?"
...so come on out and
Dance!

---

Join the Club!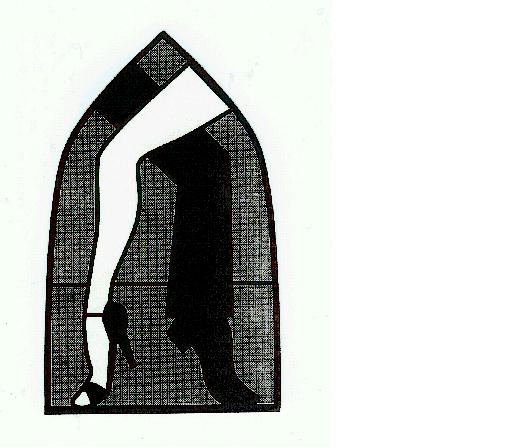 Nannette's Social Dance Club
Join us at local clubs for a great time!

Dance Polls
Nannette's Inc. We Love Beginners!  As low as $80 per person for each 8-week class.  Central Florida's home for Ballroom Dance offering classes in a wide range of dances covering Waltz and Foxtrot...Swing, Cha-Cha, Rumba... all the way to Salsa and Tango. And ask about our multi-class discounts...you'll be glad you did!

We teach throughout Central Florida including Altamonte Springs, Longwood, Winter Park, Dr. Phillips, Celebration (near Kissimmee) and Oakland (near Clermont).

Our Dance Lessons cover a variety of students from group classes for children through adults, ...Beginners to Advanced Ballroom Dance, individual lessons, in-home private lessons, and competitive dance. Give us a call or use NannettesBallroomDance.com to 'dance through' the details and to register for class.

---

Our 2014 Dance Schedule is posted under Events...and the secrets are out... Sunday Fun Dances, our Blow Outs and Practice Parties.


Call Nannette for more information
386-532-2624

---

Click here for our Current Class Schedule




---

---

New Friends, Great Exercise, Better Balance, and Time Out of the House. So, get out and dance!

Want to Register for Class
click here.

---

NATURAL PROGRESSION CLASSES:

Nannette's Inc. teaches the only Natural Progression Group Classes in town, where you can learn each dance from Beginner to Intermediate to Advanced, one right after the other, in a group class format. The most inexpensive and effective way to learn.

---

Call Nannette to talk classes, Reserve Tickets, and find out what's coming up in our dance world.

386-532-2624

.

---

.

.

.

Pay Attention to the Signs!

Word on the street....'Nannette's is the place to be!'

**

**

**

**

Check out Nannette's annual dance schedule...its great...and you know there will be lots of new twists.

**

**

**

**

What do dance shoes and Nannette's Gift Certificates have in common?
Simple...you use one to do the other!


Hey...let's face it...we really are the best for Central Florida's dance crowd.

---

At Nannette's your class is always

$90 per person

for Eight Weeks of Class time!

---

Where are our Classes Held?

Longwood

at Turning Pointe Studio

Maitland

at the Maitland Civic Center

Dr. Phillips

at Columbus Dance Center

Celebration

at the Celebration Community Center

Oakland

at Center for Dance and Performing Arts

---

Meet Nannette

------------------------------------

Well...the 2013 NFJF is history and those of us who made it saw and delivered some great dancing.

It was another great event...watch for more events on this page and let your teachers know how much fun these events are...and give us your ideas too!

See more photos under 2013 NFJF in the Gallery.

Professional Dance Teachers Always Free to our dance events.




.
| | | | |
| --- | --- | --- | --- |
| Why Take Ballroom Dance Classes? | | | |

Everyone should take ballroom dance classes! Ballroom dance classes offer so much more than just learning to dance.

MEET NEW PEOPLE - Ballroom dance classes attract a very fun group of people. In our classes we change partners because it's the best way to learn. But this also makes it a wonderful way to get acquainted with your fellow classmates. Many of our students form meetup groups and go dancing together!

GREAT EXERCISE - In our 55 minutes lessons you'll get great exercise without even realizing it! Did you know that low muscle mass in legs can lead to insulin resistance, upping your risk for diabetes and heart disease? Come to dance class and move those legs! You'll find that you also get plenty of exercise at our three hour monthly practice parties too.

IMPROVE BRAIN FUNCTION - Studies show that the best way to improve brain function is to learn a new skill. Skills that include both physical and mental activity are the best at creating new synapses in the brain. Learning to dance is perfect!

REDUCE STRESS -

Focus on the moment! By focusing on the moment it keeps you from focusing on stress related subjects. Dance quiets our tendency to over multitask in our digital environment while helping you learn to focus on the task at hand.

Focusing on your dancing during a 55

minute dance lesson helps train you to be mindful of the moment rather than trying to focus on ten things at once.

TOUCH FOR HEALTH - Scientists have shown that the amount of physical contact one has is a factor in health, happiness, stress reduction, pain management and brain function. We as a society have become very touch phobic. We don't hug, walk hand in hand, or touch socially much anymore. And yet we all need human contact. A study done in rest homes showed that 5 to 7 minutes of touch significantly reduces behavioural symptoms in Alzheimer patients. Ballroom Dance Class is the safest, most socially exceptable way to get in your human touch quota! So come to class soon and.....TOUCH ANOTHER HUMAN TODAY!

 

| | | | |
| --- | --- | --- | --- |
| Dancing With The Stars has nothing on us! | | | |

Are you Sad for the winners and loosers?
While it is great to watch the Celebrity lineup on Dancing With The Stars, it is even more fun to get out and dance with your friends. The best way to start is to join a class and ...well, just start. To help you get going we offer classes on several different days and at locations throughout Central Florida. And the Classes vary too covering several different dances and offered at levels from 'beginner to advanced'.

Your next step is easy. Just go to our classes page and get registered, or contact us and we will work with you to figure out what is best for you.

*************************************************

| | | | |
| --- | --- | --- | --- |
| Hola! Bienvenidos a Nannette's Inc.! Clases de baile ofrecidos en inglés | | | |

At Nannette's Inc. we love to dance, and we know you do too. Though we are not Hispanic in heritage, we appreciate the latin dancing traditions and embrace diversity in all ways...so, please don't hesitate when you are looking for a place to take classes, taking the next step to improve or just to practice what you have learned in the past... Nannette's Inc. is that place, and we look forward to you joining our dance community.

"Hola!  Bienvenidos a Nannette's Inc.!  Clases de baile ofrecidos en inglés"

| | | | |
| --- | --- | --- | --- |
| Come Practice Your Steps At Nannette's Public Dances! | | | |

****************************

Come smile with us...

as you Dance the night away.

Nannettes Inc. welcomes you to our practice dances......

With other Practice Ballroom Dance sessions open to the Public and held at the First Christian Church, 2565 East Kaley Ave., Orlando, FL from 8 to 11pm. Click on our Events link on the Main Menu to see the schedule

Our monthly dance is open to the public, so please...spread the word and come to have fun and to get out on the dance floor!

At Nannette's Inc. we offer everything from Group Lessons to Private and Custom classes, and then we give you a place to practice your moves at our Crystal Ball social dance parties every month. The dress code is 'Dressy Casual' so, dress nice but comfortably. Lite snacks, water and soft drinks are included in the ticket price...so join our Nannette's Inc. Dance Family and become part of the fun! And look for sepcial events...like our Mad Hatter Tea Party and our outings...all great fun.

November 2nd...our Saturday Blow Out Practice Dance...
at First Christian Church

Then Friday, November 8th for the James Bond Formal!


Please...Share your photos!

If you have pictures of your friends and fellow students at any of Nannette's dance experiences 'Let's have them!'

Please send them to Nannette so we can get them up on this site as part of our Gallery.

Please send them to us at This e-mail address is being protected from spambots. You need JavaScript enabled to view it Thanks!

---

The 2013 NFJF Competition Photos are
Ready to Go!

The 2013 NFJF competition photos are available from John Cook at Pan Photographics Studio. To see the NFJF photographs, please go to www.panphotographics.com and click on the Sessions tab, then enter your email address and nfjf (lower case) as the password. When you get to the site you will be able to view the photos and order prints.

John Cook can be reached at his phone number: 321-663-8513.

A digital package of ten favorite photos is available for upload at $20. To order digital packages please contact John Cook at This e-mail address is being protected from spambots. You need JavaScript enabled to view it and let him know the photos you have chosen.

Individual photos can be ordered online: one 5x7 for $15; or one 8x10 for $20 right on the Pan Photographics site.